Bee Swarm Simulator Codes Redeem


Bee Swarm Simulator Codes – Free buffs, honey, & boosts (July 2023)
By: Luka Rakočević–Updated: July 26, 2023
314
Buzzzz!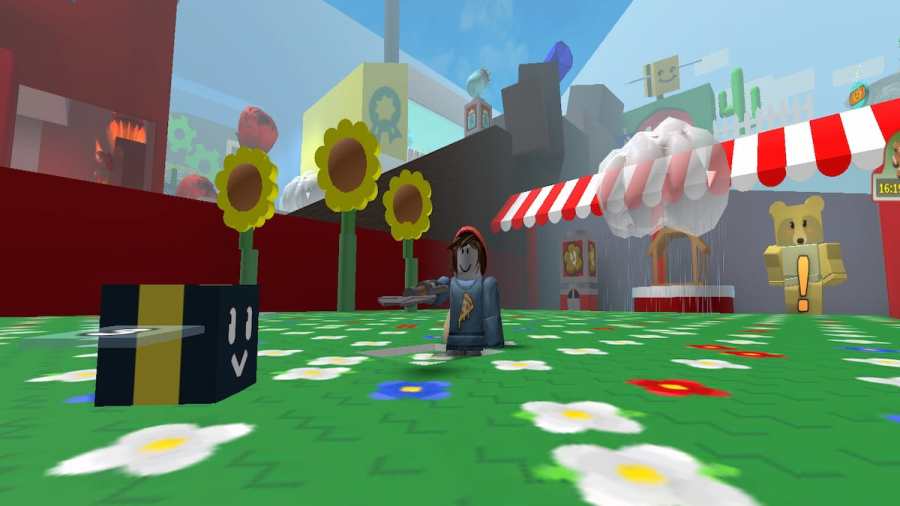 Screenshot by Pro Game Guides
Updated July 26, 2023

We buzzed around and checked for new codes!
Roblox Bee Swarm Simulator is perfect if you're like me and you who want to live a life helping animals! In the game, I played as a human, working with bees in harmony together to collect pollen from nearby flowers and make lots of honey. I then used this honey to buy better items and grow an army of hard-working little bees to become the best pollen collector in the field! When I feel a little stuck, I like to use codes for an extra bit of a boost.
To add extra strength to your little bee friends, check out the codes list to get buffs that will help you collect pollen faster than ever. These buffs can increase the amount of pollen collected from specific fields, so a Clover Field boost will increase pollen collected in clover fields. You'll also gain goodies in items like Tropical Drinks or Jelly Beans that you can use to get boosts to a range of things! For more titles like this, check out Free Hatchers Codes.
All Bee Swarm Simulator Codes List
Bee Swarm Simulator Codes (Working)
WeekExtension—Redeem for 5x Wealth Clock Buff, a Marshmallow Bee, 5x Robo Party Blessing, 3x Strawberry Field Boost, 3x Spider Field Boost, 3x Bamboo Field Boost, 10x Spider Field Winds, 10x Bamboo Field Winds, and 10x Strawberry Field Winds (New)
5Years—Redeem for the Honeyday Event, Super Smoothie Buff, Wealth Clock x5, and 5 Tickets, Neonberries, Micro-Converters, Smooth Dice, and Marshmallow Bees (New)
DemiDecade—Redeem for multiple Boosts and Buffs
DarzethDoodads—Redeem for 1 Marshmallow Bee, 1 Tropical Drink, 1 Jelly Beans, 1 Stinger, 3 Tickets, 1 Red Balloon, 30 min Clover Field Code Buff, and 30 min Coconut Field Code Buff
ThnxCyasToyBox—Redeem for 1 Marshmallow Bee, 1 Smooth Dice,1 Jelly Beans, 1 Micro-Converter, 1 Cloud Vial, 1 Whirligig, 10 Honeysuckles, 1 Pink Balloon, 3 Pumpkin Patch Boost, Pumpkin Patch Code Buff
walmarttoys—Redeem for 1 Marshmallow Bee, 1 Field Dice, 3 Micro-Converters, Pineapple Patch Boost, Pineapple Patch Winds, Super Smoothie, and Wealth Clock